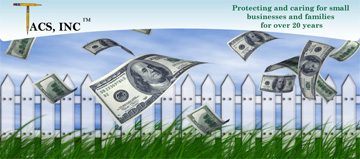 Welcome to TACS Inc. Mobile!
Our goal is to take the mystery and tedium out of financial recprding and tax preparation for you, and to assist you in taking advantage of the tax code rather than it taking you. Please give us a call today to discuss how we can help you build and manage your present and your future. Check out our blog InTACSication!

Copyright 2009, TACS Inc.